Students for the Right to Life


Organizational Information
Founded
Unknown
Parent Organization
Students for Life of America
Type
Advocacy Club
Leadership Information
Elections
Group Democratic
Presiding Officer
Synthia Perez
Advisor
Catherine Nix
Students for the Right to Life, or SRL, is a platform-based, pro-life activism group. Originating as a spin-off of the Catholic Student Association but being open to pro-life students of all religious and nonreligious persuasions, it was called Students for Life in its first incarnation under David Martinez. The group fell dormant after the initial group members were finished with UTSA and was then restarted as Students for the Right to Life under Megan Bray.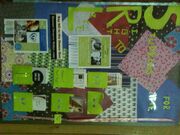 President: David Martinez
Secretary: Rob Johnson[1]
President: Megan Bray
Treasurer: Kasandra Quijano
Secretary: Daniel Quintero
Ministry/Education: Katlin Lewis
Membership/Outreach: Synthia Perez
2011-2012
Edit
President: Synthia Perez
Vice President: Kasandra Quijano
Treasurer: David Ramos
2013-2014
Edit
President: Kasandra Quijano
Vice President: David Ramos
Festivals
Edit
References
Edit
↑ "Students rally in Sombrilla for abortion rights". Paisano Online from 2/22/05. Retrieved December 9, 2011.
Disclaimer
This wiki is not owned or operated by The University of Texas at San Antonio. It is independent and unofficial and its views reflect those of its contributors in the UTSA community--students, alumni, and anyone else interested in helping out.