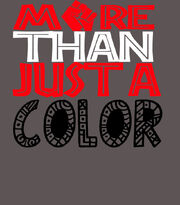 The Black Student Union (or BSU), formerly known as UMOJA or the Black Student Network, The Black Student Union is a network that encourages the success of our African-American students by providing the necessary tools for a successful college career and beyond graduation. Working together toward a common goal that provides a sense of community and belonging. To build new friendships and ultimately the bridge of unity among all people of African descent on the campus of The University of Texas at San Antonio. Its advisor is Herbert Ganey
BSU member Charles Jones was named Mr. UTSA in 2001, as well as BJ Winston in Fall 2011. Tunetha Wren won Ms. UTSA 2001, and Maurisa Woods was named Student Leader of the Month for February 2008. When the award was renamed Roadrunner of the Month, Winston won it for February 2011, Nicci Campbell for November 2012, president Charnelle Thompson for February 2013, and Leo McAfee Jr. for February 2014.
2013 - 2014 Executive BoardEdit
President: Destiny Jones
External Vice President: Chris Brown
Internal Vice President: Alysia Metoyer
Secretary: Kelsey Hillis
Treasurer: Carl Willis
Historian: Embler Igwe
Membership Chair: Malcolm Ramey
2013 - 2014 Executive Chairs:Edit
Special Events: Francis Garner
Social: Ariele Kinney
Pageant Chair: Miriah English
Pageant Co-Chair: Gabrielle Mason
Community Service: Courtney Hunter
Public Relations: Celeste Brown
Fundraising Chair: Obi
Fundraising Co-Chair: Robert Bennett
BSU Weekend Coordinator: Miricle Cooke
BSU Weekend Co-Coordinator: Julian Williams
Advisor: Herbert Ganey
Annual Events
Edit
MISS. What - A - Woman Scholarship Program (Fall Semester)
Winner 2013: Kenricka Myles

1st Runner Up: Alexandria Deal

Winner 2012: Nicci Campbell[1]
Winner 2011: Justina Williams
Bingo with the Ques (Fall Semester)
MR. What - A - Man Scholarship Program (Spring Semester)
Winner 2013: Zach Dunn
Winner 2012: Nathan McDuell
The Black Student Union and African Student Association Charity Basketball Game (Spring Semester)
Festivals
Edit
References
Edit
↑ "UTSA Roadrunner of the Month for November is Nicci Campbell". UTSA Today from 12/5/12. Retrieved October 13, 2014.
Disclaimer
This wiki is not owned or operated by The University of Texas at San Antonio. It is independent and unofficial and its views reflect those of its contributors in the UTSA community--students, alumni, and anyone else interested in helping out.